I think we all need a therapist or coach at some point in our lives. I myself have had three therapists and three coaches. 
Why use a life coach?
Sometimes you need another person who is not a part of your inner circle, who has no agenda other than to help you. Such a person has an objective viewpoint and the professional abilities to explore with you: to discover what you actually want and what you can realistically do to achieve it. 
A Life Coach can have a significant effect on you in a short time; you can feel rejuvenated and empowered to be the leader of your own life. 
Simon Markx Life Coach Amsterdam
As a coach, I am blessed with the huge advantage that my mother is a psychotherapist and my father and brother both psychiatrists. To me, this whole aspect of life, this entire world, is as natural and necessary to me as breathing. I have always been surrounded by it and throughout the course of my life its influence has proven invaluable in shaping me into the man, and furthermore the coach, that I am today. 
Due in large part to my background, I have access to a broad network of the most fantastic therapists in the Netherlands. When I meet a client and it becomes evident that they need psychological help or rehabilitative care, I can refer them to exactly the right people from my network. 
What does a Life Coach do?
A life coach considers their client and looks closely at the stage of life that they are in, and identifies their Achilles heel. In around eight to ten sessions on average, the client goes through a transition period, during which it is the coach's job to ensure that the client gets their life on track with efficiency and tangibly successful results. 
Life coach is very much an umbrella term: is your career not panning out, do you feel aimless and lost in your life; are you having issues with your studies, suspect you are suffering from addiction; are you experiencing problems in your relationship or lack thereof, with your children; regardless, everyone always has their own struggles and hangups that a good life coach can begin to examine and dig deeper as they help you find a solution. 
Markx Coaching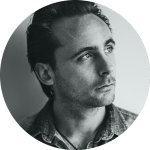 By means of the aforementioned GROW method and appropriate questioning, I aim to hold up a mirror to my clients and help them see everything more clearly. 
Whatever you struggle with in your life, in whatever area, at whatever stage; you do not need to worry with me as your coach. 
Together, we've got this. Contact me