Are you an expat settling in Amsterdam, encountering the unique hurdles of a new country? You're not alone. Moving to a foreign land can be exciting, but it also comes with its own set of challenges. That's where Coach Simon Markx, steps in to assist you in ensuring a smooth transition and a fulfilling expat experience.
Common Expat Issues in Amsterdam
Living in Amsterdam, a city rich in diversity, offers expats a fresh perspective on life. However, it's not without its difficulties.
Expats frequently face these issues:
Cultural Adaptation

: Adjusting to Dutch customs and social norms can be challenging. Dutch directness, though well-intentioned, can sometimes come across as brusque to newcomers.

Language Barrier

: While many Dutch citizens are proficient in English, grappling with Dutch documents and daily life can be daunting for expats.

Social Isolation

: Building a social network in a new place takes time, leaving expats feeling lonely and disconnected from their support systems back home.

Professional Transitions:

Finding suitable employment and understanding the Dutch job market can be bewildering. Expats often need guidance on job searches, networking, and career development in the Netherlands.

Housing and Legal Matters: Navigating the Dutch housing market and legal system can be complex. Locating suitable housing, understanding rental regulations, and handling bureaucratic processes can be overwhelming.
How Markx Coaching Can Assist You |Expat counseling Amsterdam
At Markx Coaching, we specialize in providing the support and guidance you need to overcome these common expat challenges and thrive in your new life. Here's how our coaching services can make a meaningful difference:
Cultural Sensitivity Training
Coach Simon Markx and his experienced team offer cultural sensitivity training to help you understand Dutch customs and social norms. We provide insights into Dutch communication styles and social etiquettes, enabling you to navigate everyday interactions confidently.
Language Support
Overcoming the language barrier is crucial. Our coaching includes language support to help you learn Dutch or enhance your existing language skills, improving your daily life and increasing your opportunities in the job market.
Social Integration
We recognize the importance of a strong support network. Our coaching services include strategies for building a social circle in Amsterdam, connecting with other expats and local citizens.
Career Guidance
Markx Coaching offers career guidance tailored to your needs, whether you're seeking employment or contemplating entrepreneurship. We provide personalized job search strategies, CV optimization, interview preparation, and career development advice aligned with the Dutch job market.
Housing and Legal Assistance
Navigating the Dutch housing market and legal system can be intricate. Our experts offer guidance on finding suitable housing, understanding rental agreements, and managing administrative procedures.
Why Choose Markx Coaching?
Experience:

Coach Simon Markx and his team have firsthand experience with the challenges of relocating to the Netherlands. We've successfully assisted many expats in overcoming obstacles and thriving in their new environment.

Tailored Solutions:

We recognize that every expat's journey is unique. Our counseling services are highly personalized, addressing your specific needs and concerns.

Comprehensive Approach:

We take a holistic approach to expat coaching, encompassing cultural, linguistic, social, and professional aspects of your life in Amsterdam.
Embark on a Fulfilling Expat Journey with Markx Coaching
Don't let common expat challenges hinder your adventure in Amsterdam. Markx Coaching is here to guide you every step of the way. Our coaching services are your key to a smoother transition, enhanced well-being, and a thriving expat life in this incredible city.
Ready to embark on a transformative journey? Contact Markx Coaching today for a consultation, and let's make your expat experience in Amsterdam an unforgettable one. Embrace the opportunities that await you, and together, we'll navigate the path to your new life in the Netherlands.
Get Started with free expat counseling Amsterdam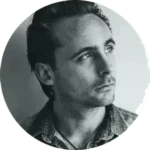 Your journey to a successful expat life in Amsterdam begins with a free and obligation-free initial consultation on expat counseling Amsterdam.
Contact me today at +31 (0)6 244 47849 or via email at simon@markxcoaching.nl, and let's start crafting your unique expat experience in Amsterdam. 
Together, we'll transform your challenges into opportunities and make Amsterdam feel like home.
More articles on expat counseling Amsterdam