Are you an expat navigating the vibrant city of Amsterdam, seeking a partner in your journey toward personal and professional growth? Look no further than Simon Markx, your trusted lifestyle and career coach in the heart of the Netherlands' capital.
Tailored Coaching for Expats in Amsterdam
At Markx Coaching, we understand that the expat experience can be both exciting and challenging. Whether you're new to the city or have been living here for a while, our personalized coaching services are designed to guide, motivate, and support you on your path to success.
Life and Professional Coaching for Expats in Amsterdam
Our lifestyle coaching is all about helping you live a life you genuinely feel good about. We assist you in making informed choices that lead to a healthier and more fulfilling lifestyle. Together, we'll set clear goals and define the steps necessary to achieve them. Whether you're looking to improve your physical health, mental well-being, or work-life balance, we've got you covered.
Career Coaching for Professional Growth
Are you looking to advance your career, enhance your leadership skills, or better manage work-related stress? Simon Markx has a wealth of experience in career coaching. He understands the intricacies of personal growth and career development.
Our career coaching sessions are tailored to your unique goals and challenges. Whether you're striving for a promotion, contemplating a career change, or simply seeking to sharpen your professional focus, Simon can provide the guidance and insights you need.
Discover Your Core Values and Strengths
In our coaching conversations, we delve deep into your core values, helping you gain a better understanding of what truly matters to you. By identifying your strengths and areas for improvement, we work together to remove obstacles hindering your progress. Simon's core values of health, respect, creativity, and growth are the driving force behind his coaching approach, and he aims to empower you to align your life and career with your own values and aspirations
Exclusively for Expats in Amsterdam
Markx Coaching specializes in serving the expat community in Amsterdam. Our first consultation is free of charge and obligation-free, giving you the opportunity to explore how coaching can benefit you. Reach out to us today to embark on your journey toward personal and professional success:
Get Started with a Free Consultation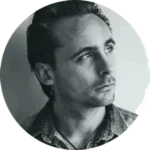 – Phone: +31 (0)6 244 47849
– Email: simon@markxcoaching.nl
Don't let the challenges of expat life hold you back. With Simon Markx as your coach, you can thrive in Amsterdam and achieve the life and career you desire.
More about life and professional coaching in Amsterdam